Restaurants & Bars
Indulge in regional dishes and international delights with Hyatt Zilara Cancun's six all-inclusive, specialty restaurants, and five chic bars and lounges. Savor authentic cantina-style Mexican cuisine, raise a glass to craft beers and sommelier selected wines, and enjoy a thrilling teppanyaki show or have your meal prepared before your eyes at a gourmet buffet. From al fresco dining oceanside to elegant multi-course feasts, you'll be spoiled for choice—and experiences.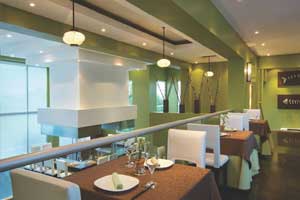 Asiana
Contemporary, gourmet Asian cuisine with a Teppanyaki cooking show in a romantic setting with sunset views. Sushi and Sashimi are also served on the top floor.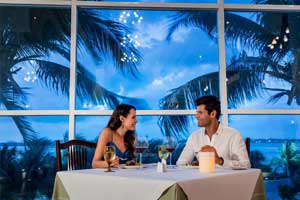 Maria Marie
Enjoy gourmet Mexican cuisine and a fine dining experience at this upscale restaurant.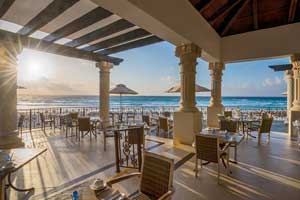 Punta Vista Restaurant
During the day, freshly caught seafood prepared in a Caribbean fusion style is the trademark of this elegant, open-air restaurant overlooking the powdery sands and turquoise waters of the Caribbean Sea. At night, savor Mediterranean flavors and the incredible views from this breezy bar and grill located next to the infinity pool and overlooking the beach.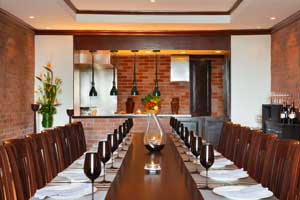 Chef's Plate
A memorable multi-course meal of haute cuisine is prepared by our executive chefs utilizing the freshest seasonal ingredients and served at this intimate restaurant. A wine sommelier is on staff to recommend the perfect pairing. The five-course gourmet menu is only offered to select room categories (Ocean View Swim Up Suite King and Presidential Suite), with reservations. Guests staying in other suite categories may access Chef's Plate at an additional cost.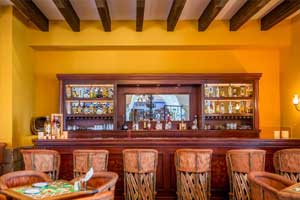 Cantina La Adelita
Savor fresh Caribbean seafood, local Mexican fare, and signature cocktails made from local tequila and mezcal in this casual cantina style eatery.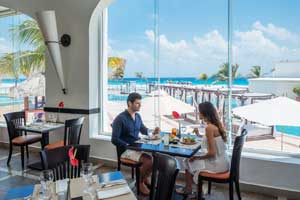 Spice
Buffet dinner offering international haute cuisine carefully artfully prepared by our chef for a memorable gourmet-dining event in a casual environment.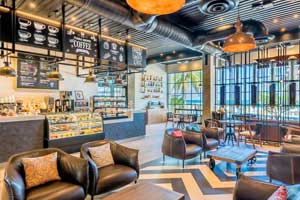 Casa del CafÉ
Casa del Café offers made-to-order espresso or cappuccino, pastries, ice cream, and smoothies, and more. Gluten-free menu options also available.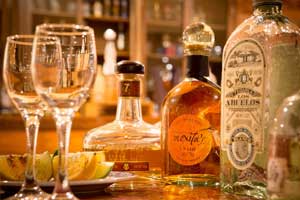 Tequileria Beach Bar
Choose from a selection of authentic Mexican tequilas and delicious drinks with views of the Caribbean Sea.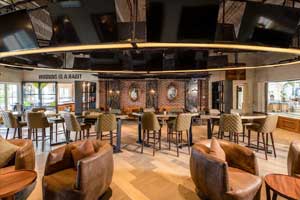 Time Out
Come and enjoy this sports lounge which offers a variety of beverages, games and entertainment.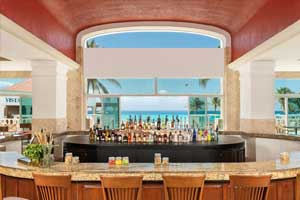 Lobby Bar
Located in the main lobby, Lobby Bar serves beer, fine wine, premium spirits and cocktails with views of the Caribbean Sea and infinity pool, plus nightly music and LCD TVs.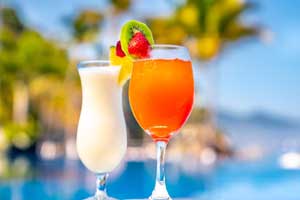 Trade Winds Swim-Up Bar
Swim up to this lovely pool bar and sip on your favorite frozen cocktail while soaking up the warm sun. Fulfill your shaken, stirred or frozen craving without leaving the relaxation of the pool.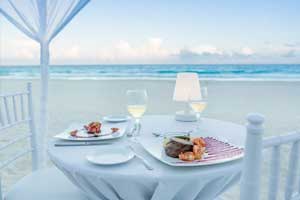 Premium Private Dining
Hyatt Zilara Cancun offers exclusive private dining opportunities to enhance your stay. Celebrate a special evening with a romantic candlelit dinner on the beach or on our oceanfront gazebos. You can also reserve our private dining room at Chef's Plate or at Asiana Restaurant. Contact the concierge to learn more or arrange your private dining experience. Available at an additional cost.